V2 - Vergelding LP (2018)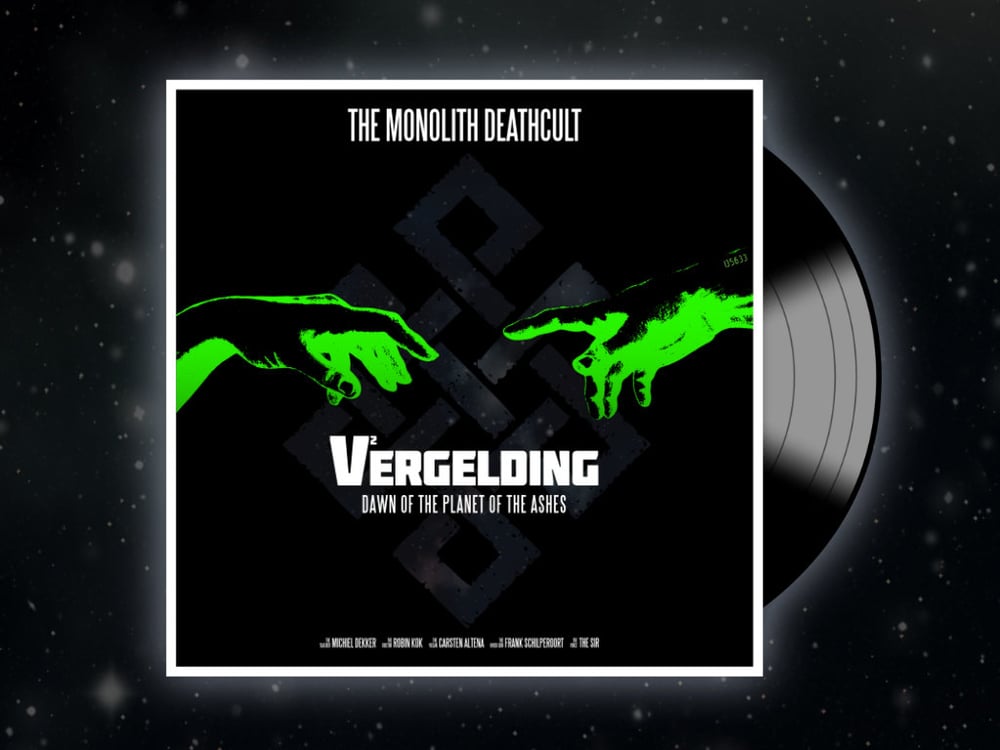 Our 2018 release on 180g vinyl!
SOLID GREEN VINYL AVAILABLE EXCLUSIVELY THROUGH THE BAND! First pressing limited to 200 pieces worldwide
Also available on CD: HERE
Looking for the streaming or downloadable version? See HERE
V2 - Vergelding is the second installment of the Tragic Trilogy, The Monolith Deathcult disappoint better than they've ever disappointed before. Continuing the aggressive onslaught of V1, this new album V2 is furious, merciless and uncompromising. the vitriolic vengeance spewed on V2 makes the world brace for the bitter battering on V3.
The LP comes as a CD-shaped LP, but black and made of vinyl (PVC) so essentially it's not really a CD-shape since LPs were here first. What we're trying to say it's round and it has a hole in the centre. Vaguely recycleable. GMO-free. Possibly.